As many of you may know,
Crafter's Companion
have been looking for members for their brand new Design Team, The Inspirers
.
I am so thrilled to have been asked to join this team!
I look forward to working on the projects and ideas to show you.
CLICK HERE TO MEET THE INSPIRERS
ON THE CRAFTER'S COMPANION BLOG!
Speaking of sharing projects...
Here is my very first project for The Inspirers!
I greatly enjoyed working with the Sheena Douglass "Day of the Dead" stamps and dies as well as other supplies available from Crafter's Companion! They stock way more than you realise so check out
The Website HERE
.
Carry on reading below, where I have a few art journaling tips to share with you.
- - - - - - - - - - - - - - -
I used the following materials:
- - - - - - - - - - - - - - -

Each of the Perfect Partners Stamp Sets by Sheena Douglass have a matching Die Set which can be bought separately! I made full use of the die for the skeleton critters, saving on a LOT of fussy cutting out!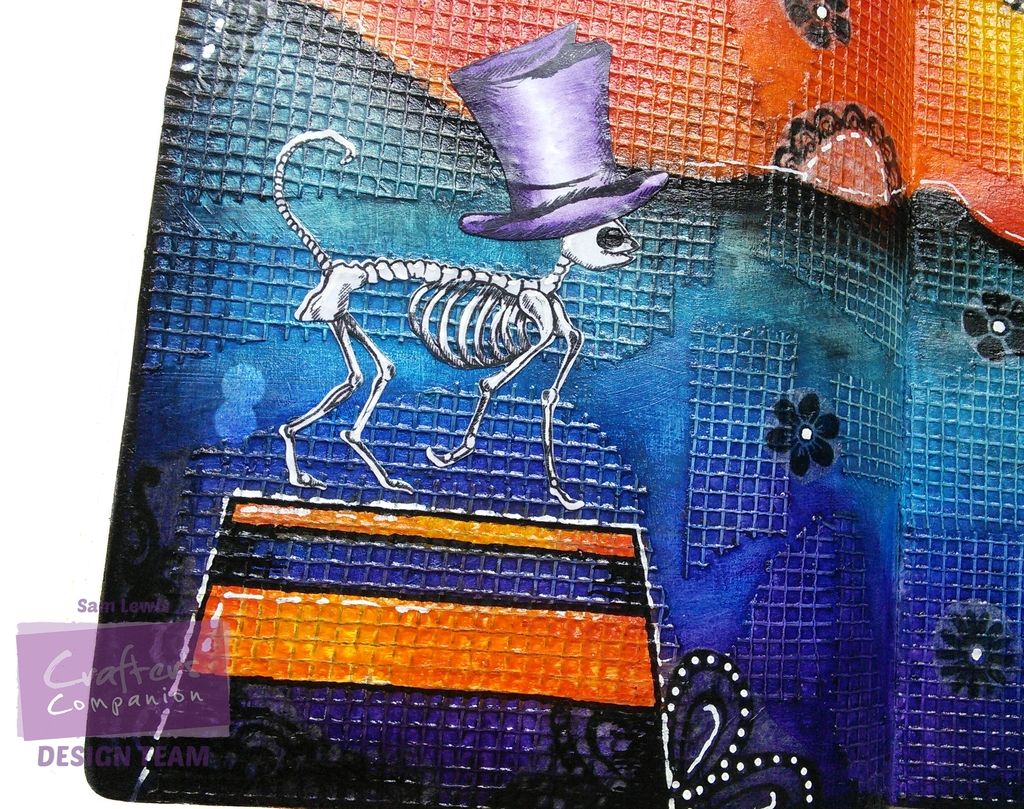 Stamping the skeleton critters from the "Pawprint Memories" set,
then
die cutting them out really adds a lot of detail that you wouldn't get from just the die alone (although I do plan to use them alone in a project in the future also!!).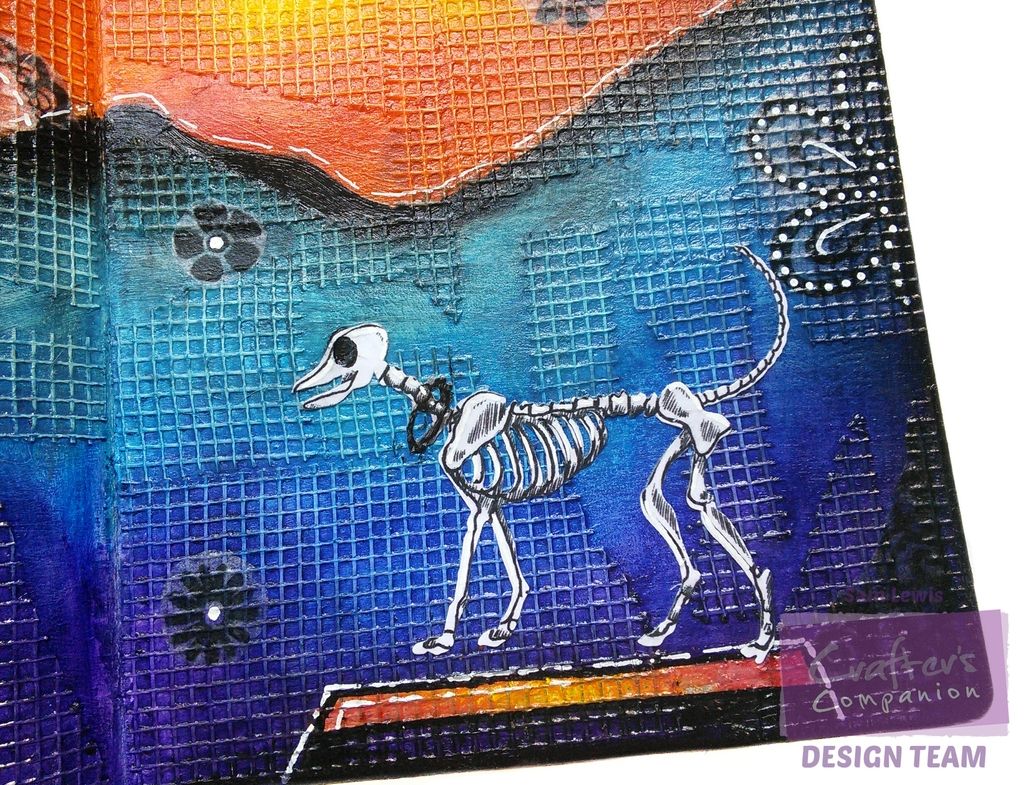 TOP TIP:
Sometimes a surface can end up with a lot of texture, as in the case of my journal page with the grid texture formed by the dry wall tape. This can make getting a clear stamped image difficult to achieve by stamping direct onto the surface. Instead, stamp onto tissue paper, using Archival Ink.
Once cut or torn out and glued to the surface, the tissue paper almost vanishes to nothing!
Finally, I wanted to share this last image, showing the corner stamps, which don't show up well in the other photos.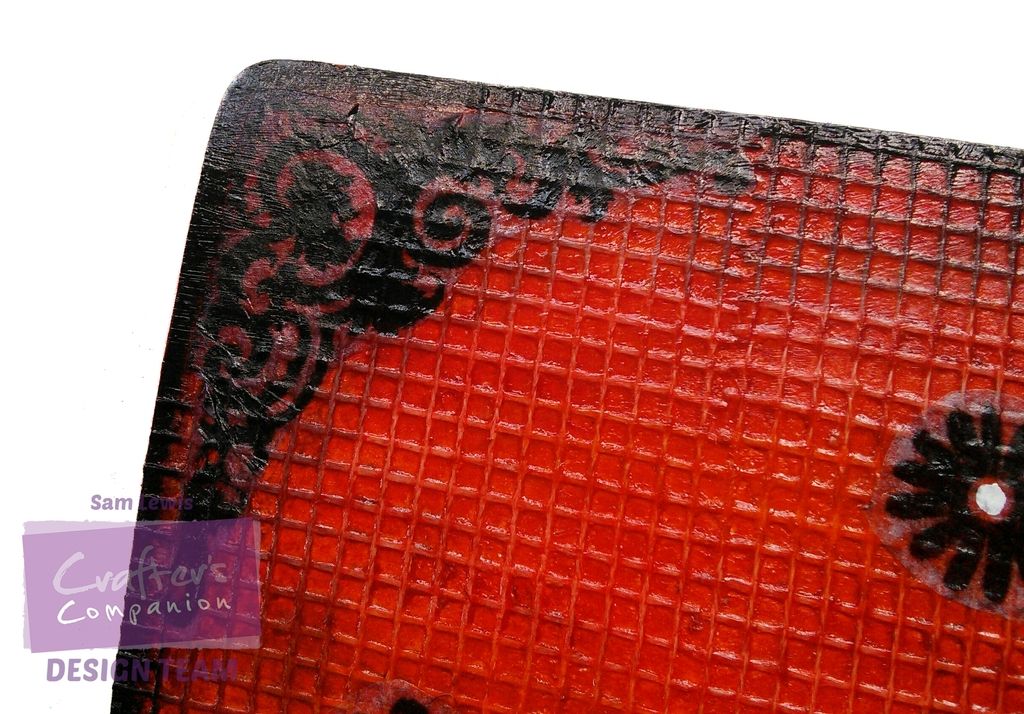 - - - - - - - - - - - - - - -
Thank you as always for popping by.

xxSAMxx