A couple of months ago I was asked to be a Guest Designer for a great digital stamp company that I love so much! ... KennyK Stamps
have such a variety of different styles of stamp in their range, so it's almost impossible to not find something you like!
I used the image

"Angel Seraphina"

from KennyK Stamps, coloured with Spectrum Noir Markers (colour list below).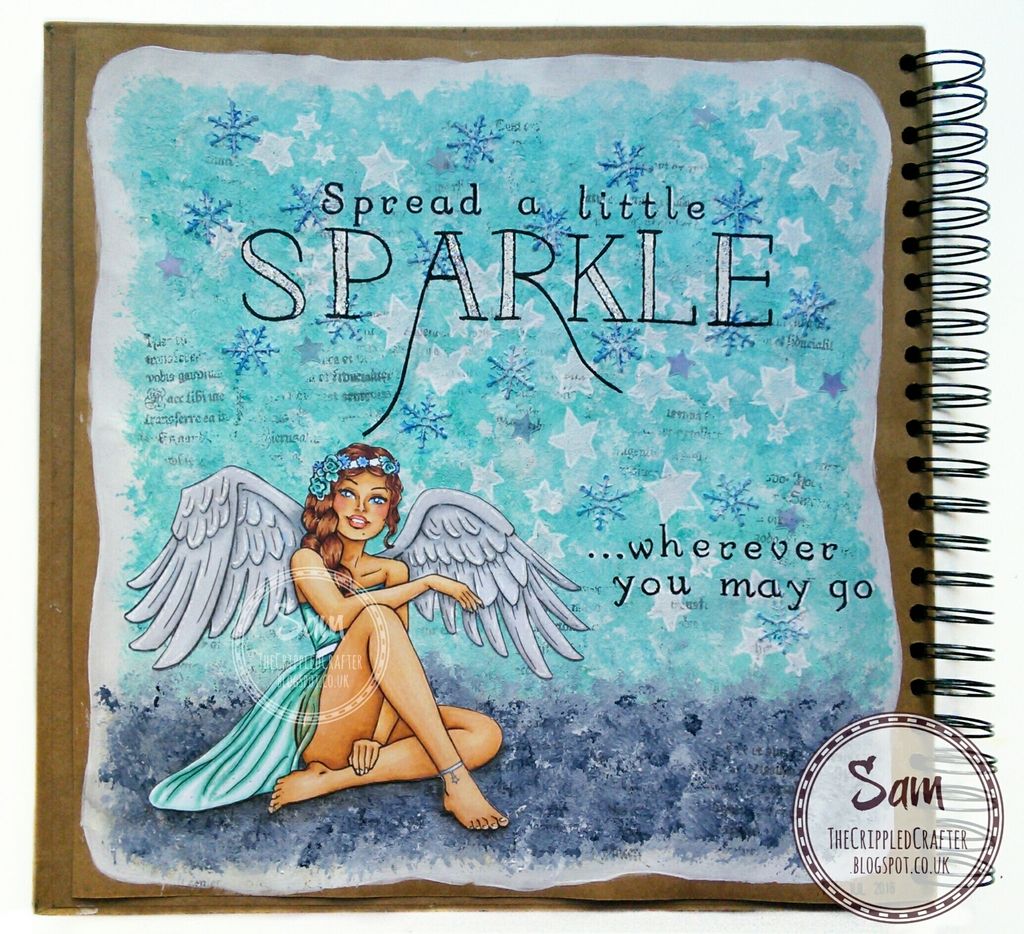 This stamp is part of a new release of Christmas Angels and I found it hard to choose just one to use on my Art Journal page!
In addition to the stamp, I used
Pebeo Studio Acrylics
paint from Crafter's Companion as well as
Alphabet Stamps from the Sentimentals range
by Crafter's Companion. I also used a
Sheena Douglass "Simply Scriptly"
stamp in the background.
I also used Paint Markers and glittery embossing power to finish the page off.
- - - - - - - - - - - - - - -
Spectrum Noir Marker - Colour List
SKIN
TN3, TN2, FS4, FS1, CR3, IG1
HAIR
EB4, TN9, TN5, TN3
DRESS
BT4, BT2, BT1, BGR3, Blender
HAIRBAND
BT4, BT2, BT1, TB4, TB2
WINGS
TB1, IG2, IG1
(once the image was coloured, I masked off all the areas except the wings and sprayed them with Spray & Sparkle by Crafter's Companion)
LIPS
CR3, CR1
- - - - - - - - - - - - - - -
Today I have 2 posts to share with you, both Guest Designer posts. This is the first of today's posts and the other will be following at 12pm today, so pop back to the home page to see the other exciting post if you haven't done already!
Thank you as always for popping by.

xxSAMxx