Today I show you how to make the most of your colouring projects by displaying them with pride!
Christmas is coming whether you like it or not and t

he digital stamp featured in this project is "Jolly Santa" by Bloobel Stamps. I adore Lisa's quirky, fun style. She sure is one talented digital artist!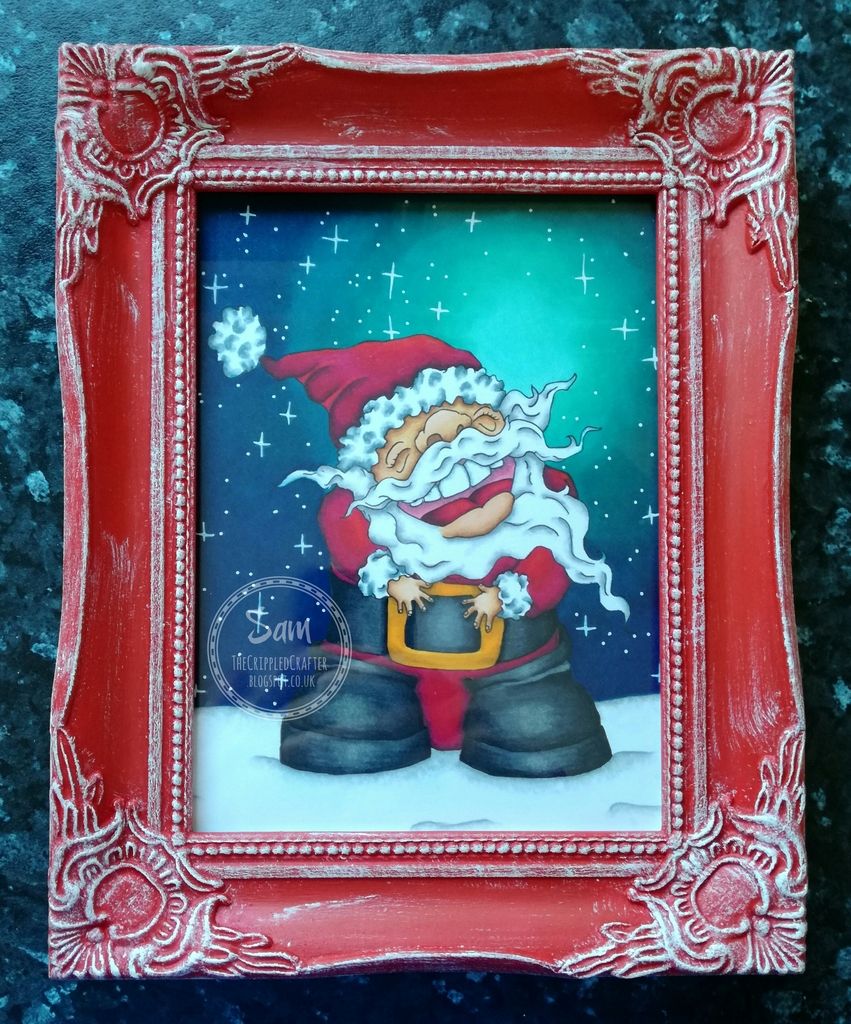 So, grab your coloured project, a frame (I picked mine up for a bargain at my local charity shop!) and some paint!
After giving the frame a coat of white gesso, paint it with red acrylic paint. Then dry brush white gesso over the raised areas.
It really is THAT simple!
- - - - - - - - - - - - - - -
I used the following materials:
SPECTRUM NOIR - COLOUR LIST:
RED
DR7, DR6,DR5, DR4, CR9

BLACK
True Black, IG10, IG9, IG7, IG5, IG3

BEARD
IG4, IG2, IG1, Blender


CUFFS
BGR3, BGR2, Blender
BUCKLE
GB9, GB7, GB3
IN MOUTH
IG4, CR5
TONGUE
DR7, DR6, CR7
SKY
IB1, BT4, IB2, BT5, BT9, TB9
SNOW
- - - - - - - - - - - - - - -
Thank you as always for popping by