I picked up the Wreck This Journal by Keri Smith from Amazon a few months ago and have only just got round to making a start in it.
The paper in this journal is the normal paper that you find in any regular novel. A couple of light coats of gesso and it's good to go!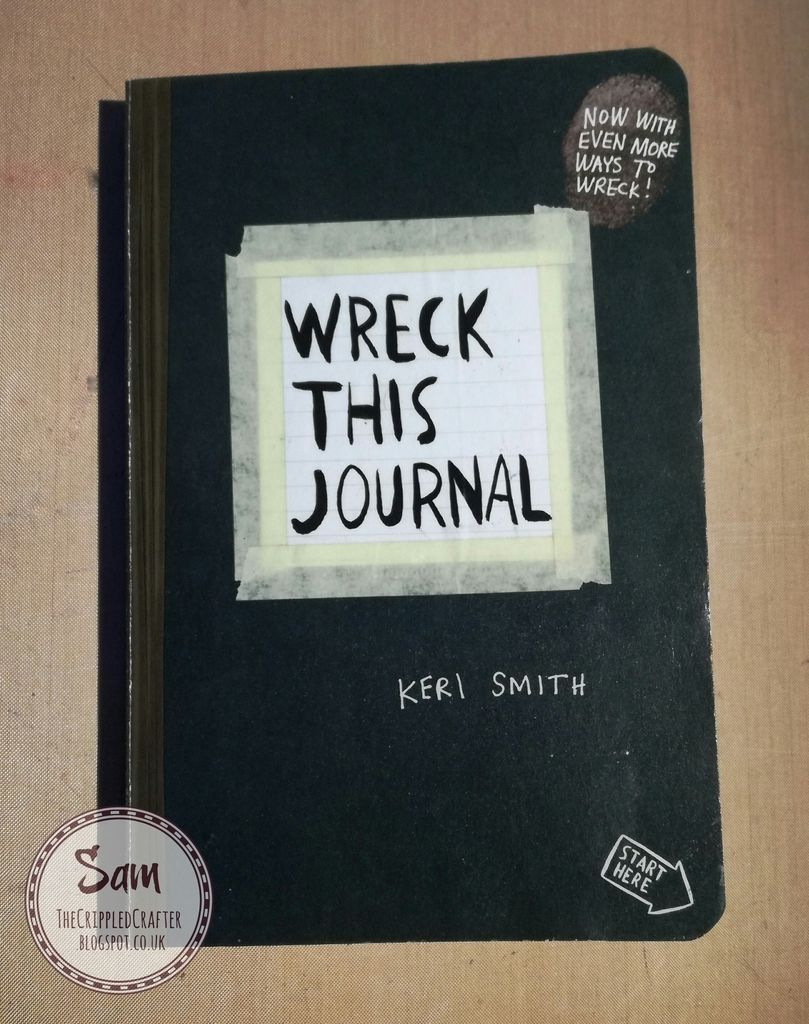 I flipped through and chose a page that appealed to me in that moment.
The instructions for the page I chose read:
"fill in this page when you are really ANGRY"
I wasn't actually feeling angry at all when I started this page but felt in a good position to be able to express how I've felt at these times!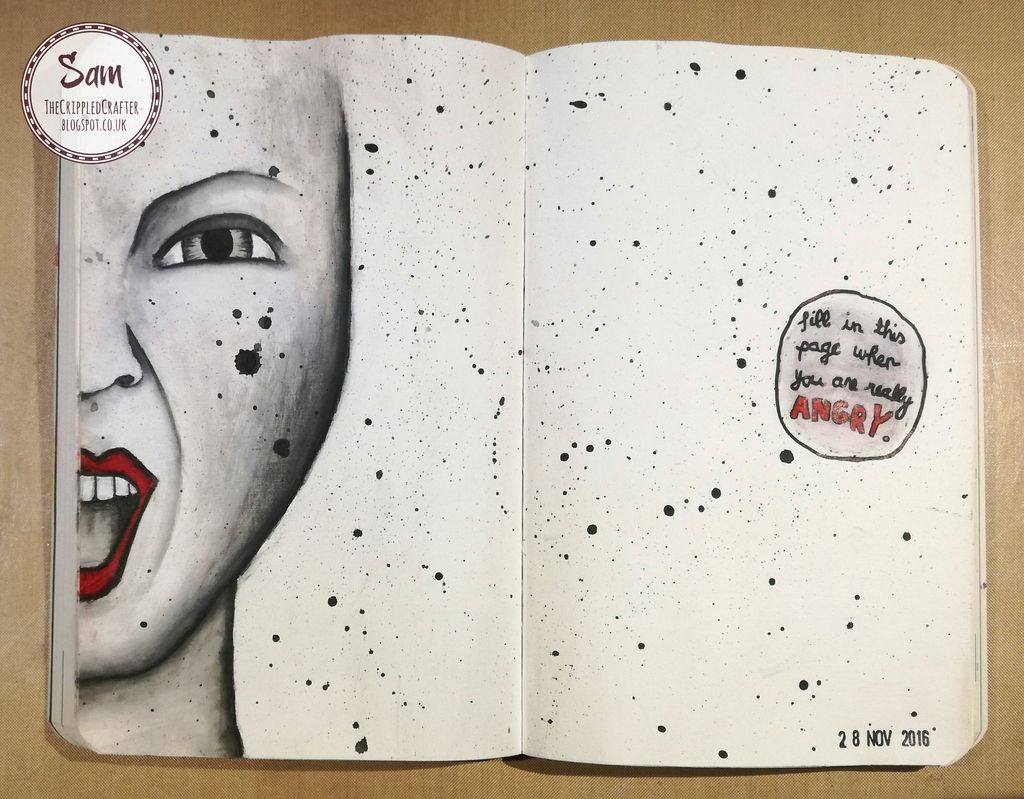 Gesso - White
Inktense Pencil - Black
Pental Water Brush
Sharpie - Red
- - - - - - - - - - - - - - -
Below are a few more pages I've completed in the journal, not worthy of their own blog posts so....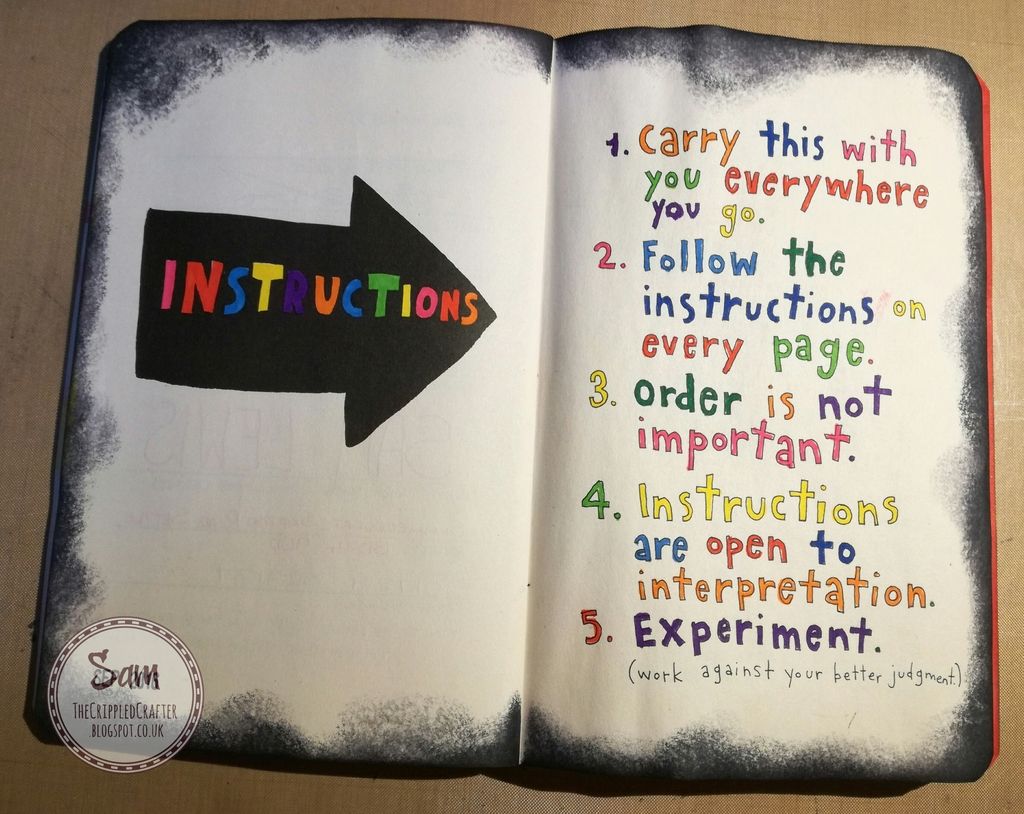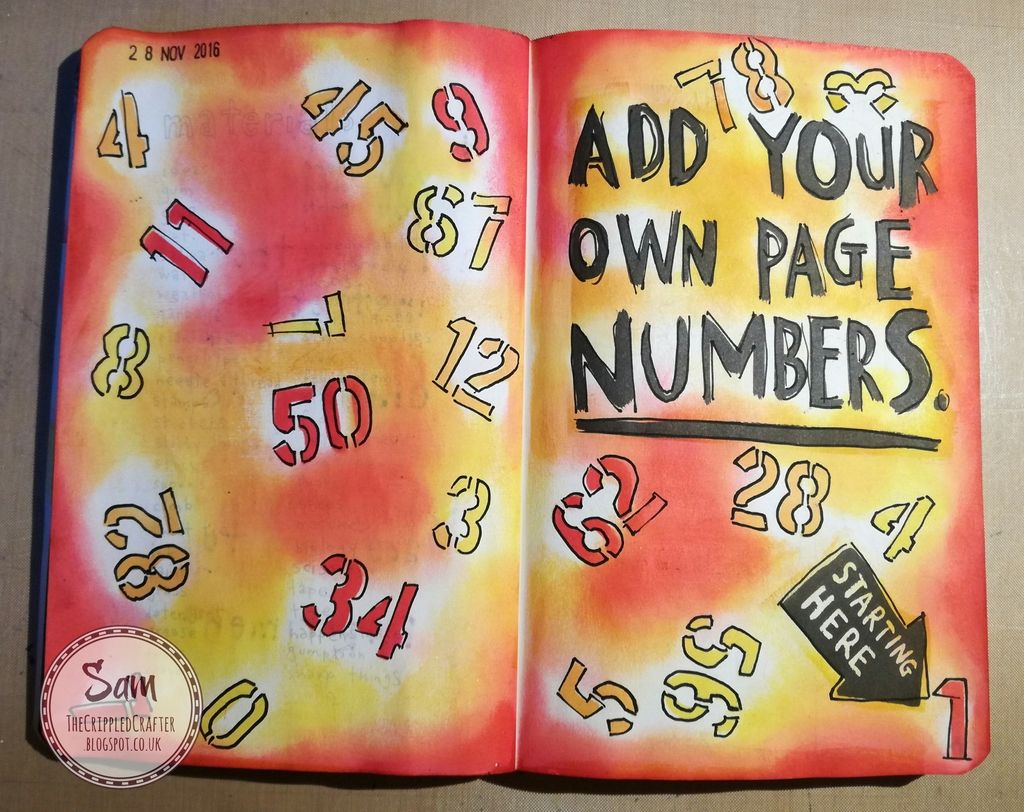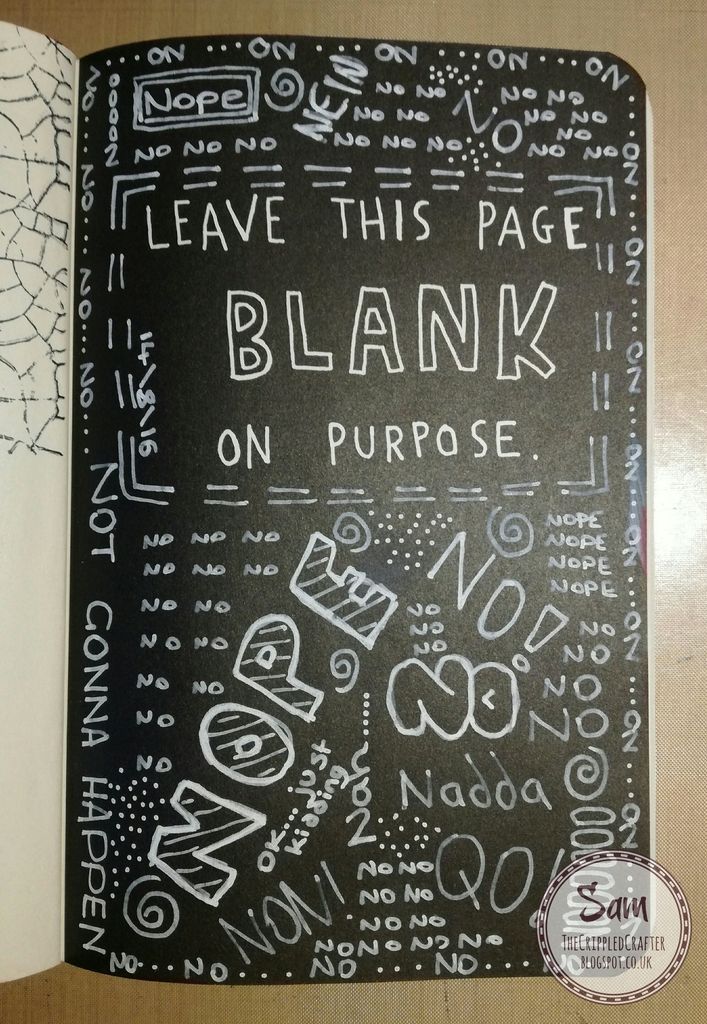 Thank you as always for popping by.
xxSAMxx