I was recently asked for the dimensions and instructions on how to make my exploding box card.
So below you will find a YouTube tutorial (my first, be kind!) along with a downloadable PDF with a materials list and demensions.
Have fun and please, be sure to share your box card with me! My social media links are in the sidebar.
YOUTUBE TUTORIAL
You'll find the 3 part tutorial for this project here:
Click to view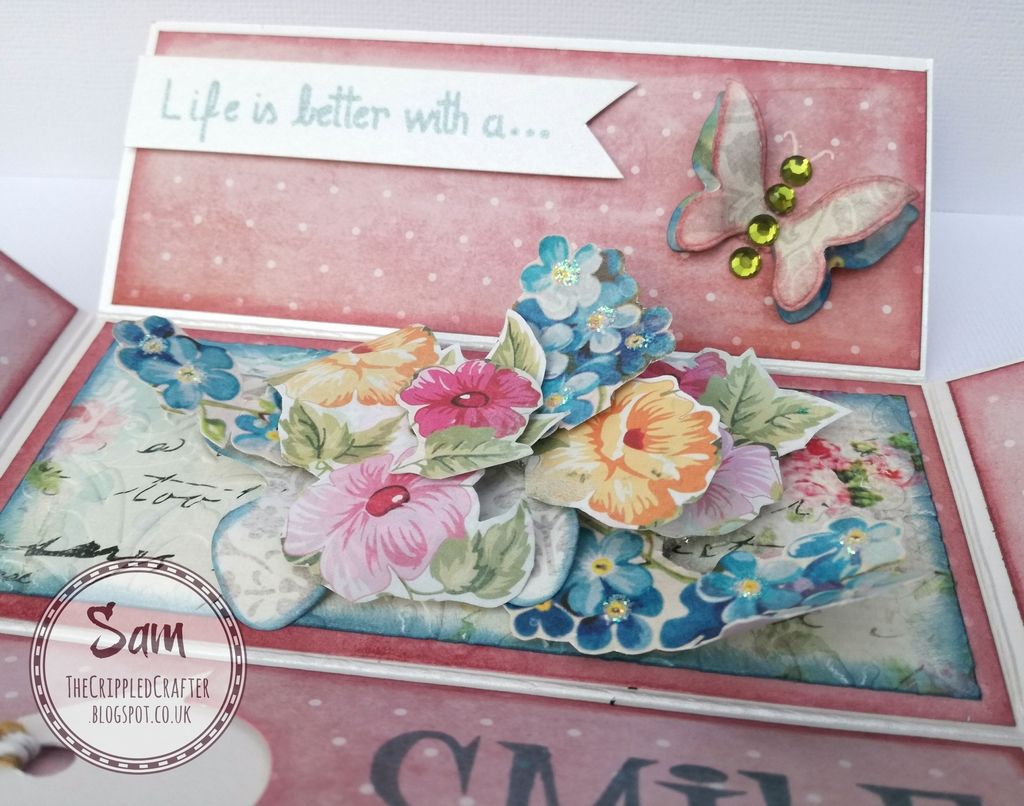 Thank you as always for popping by.
xxSAMxx