So, I have finally finished this MDF Desktop Draw Unit (after starting it over 18 months ago!).
It features photocopied pages from my beloved The Walking Dead comics.
I photocopied them onto a smooth cardstock and decoupaged them onto my project.
NOTE
:
I could not bear to cut into my original comics. Therefore this piece is for personal use and not for sale
- - - - - - - - - - - - - - -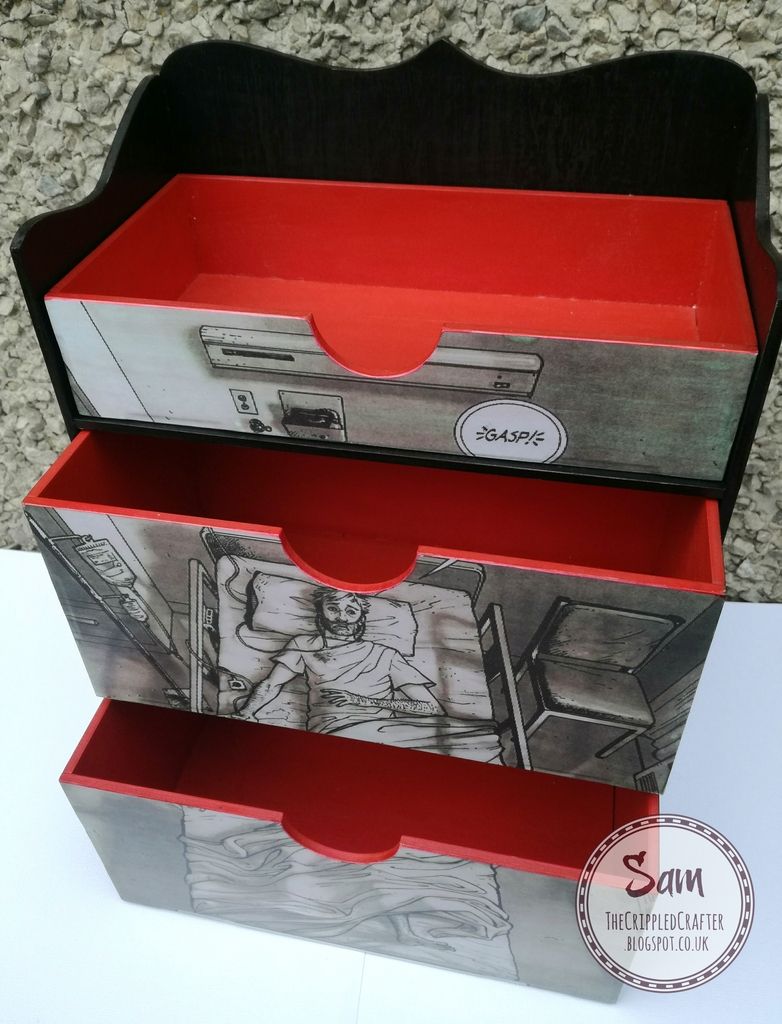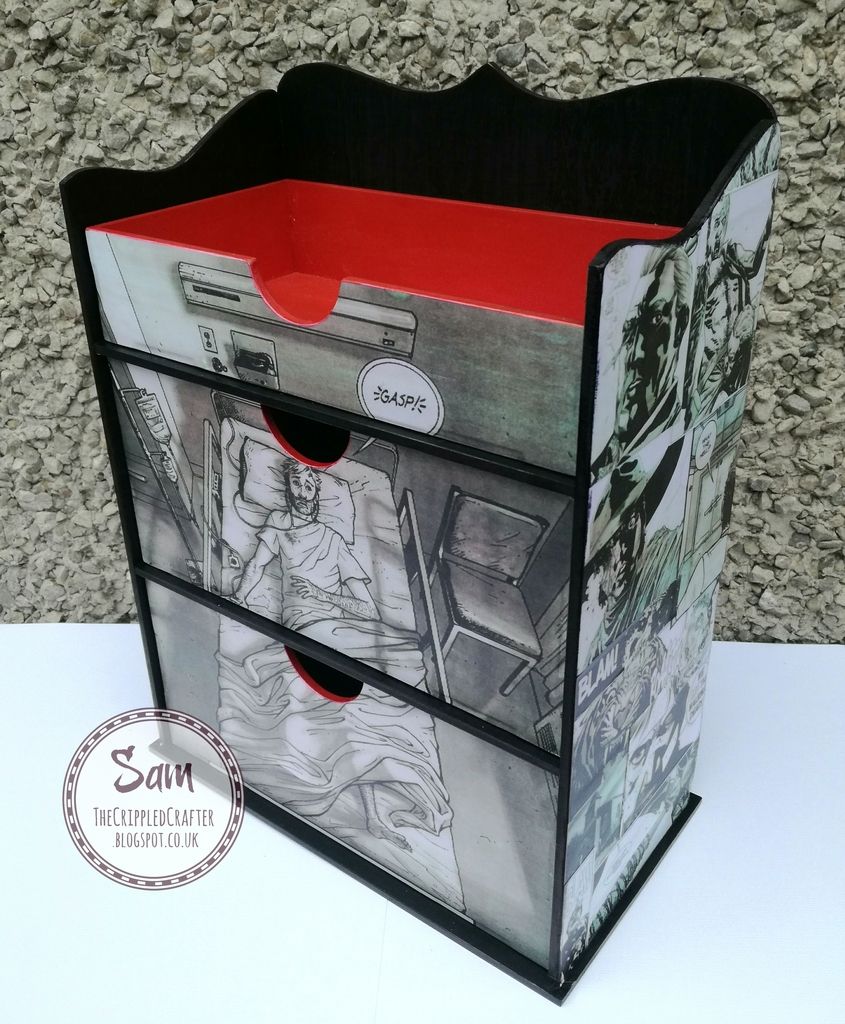 Thank you as always for popping by.
xxSAMxx